Thursday, July 26, 2007
Posted By:Adam
Back in 2005 some friends and I had some fun playing with a light-up Frisbee and long exposure photography. The results were pretty cool (as you can see by looking at Andy's Photos here). I ask you to please look at our humble pictures before watching the the following videos of the professionals. This first video is from a Sprint commercial (that I have never seen on TV).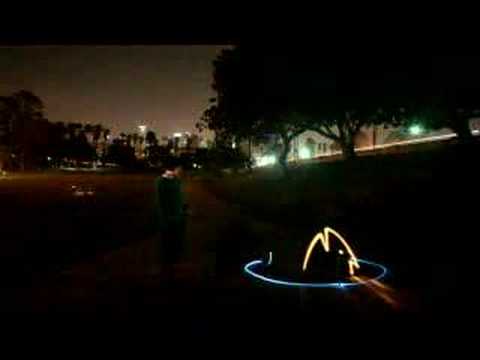 There is also a cool making of video that shows you just how much work this art is (and prove that it isn't just an effect). It really is a highly choreographed dance.
Finally, the non-commercial work of this art form can be seen here, in a very cool short film.